Set up by the Honorable Mario Baccini, this foundation displays its main purpose to promote cultural and solidarity values between various spheres of the business world.  These values are important in order to discover new rules of behavior that allow society to grow in an organic, balanced and serene way, as said by its President.


Ethical and social development of human society are, therefore, the concepts behind the political vision of the association. The Foundation is ready to take on positions for the development and protection of natural resources and the participation in scientific and technological progress, with the aim to fight against all forms of poverty.
Foedus Prize 2012: Mrs. Battaggia awarded Mr. Matteo Marzotto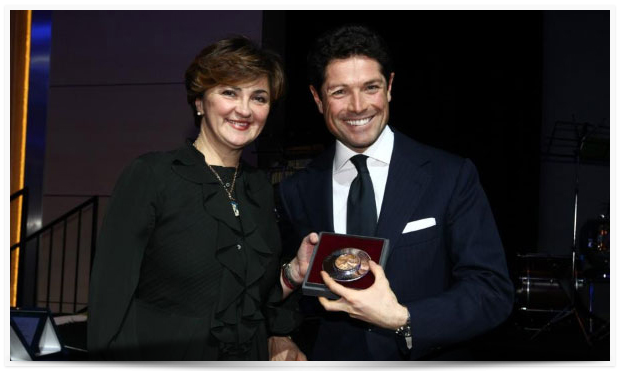 Rome, December 12th 2012.
In its tradition, Foedus Foundation held the charity event "One donation for one smile". The event was organized to promote the solidarity amongst Italian businesses and the cultural community. Here Mrs. Diana Battaggia delivers the "Foedus Prize 2012" to Matteo Marzotto, the Italian entrepreneur who has been leading in the research of cystic fibrosis for many years.